Little kids can have some fun drawing around feet, cutting out the shape, sticking it and ending up with this fabulous footprint horse!
You will need:
Brown paper
Sheet of A3 Paper for background
Brown wool
Wiggle eye
Glue
Black pen
Instructions:
Draw around both feet onto the brown paper.
Cut out and glue to the A3 paper so the toes meet at right angles.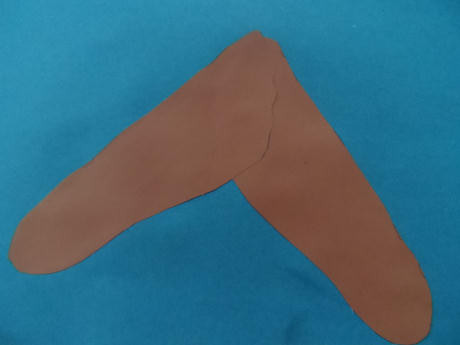 One foot is the neck and one is the face!
Cut short lengths of wool and glue them along the neck for the mane and to the front of the face as the forelock.
Stick on the eye and draw on a nostril.
Your footprint horse is done!