Here is a fun way to make a gingerbread house without the baking and eating! This one might last a little longer, too...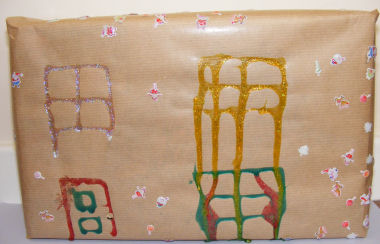 You will need:
Small box (cereal box is perfect)
Brown paper
Brown card
Sticky tape
Glue
Stickers, glitter glue and other decorative bits
Instructions:
Tape the open edges of the box closed. Wrap the box in brown paper.
Cut a piece of brown card the length of the box. Fold the card in half and stick on along the edges of the roof.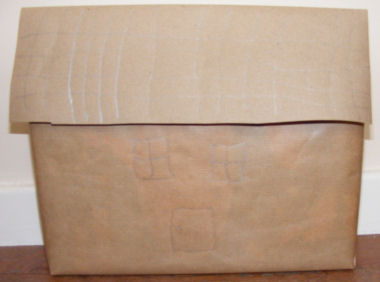 Decorate the house with stickers, glitter glue and any other decorative bits and pieces you like.