This Glittery Heart Card is a quick and easy - but very effective - Valentine's Day card for kids to make.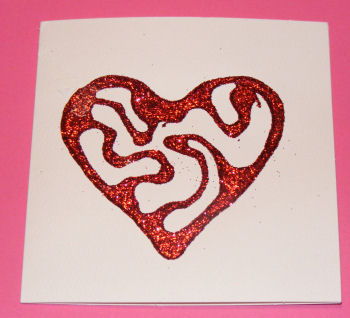 You will need:
Card blank
Glue in an applicator type bottle
Glitter
Instructions:
With your glue, draw a heart shape on your card. Younger children might like to draw around a heart template in pencil first, then trace over with glue. We embellished our heart with swirls, you can decorate however you like.
Sprinkle all over with glitter.
Leave to dry and then shake off any excess glitter.
Explore Activity Village