Halloween
Welcome to our spooktacular Halloween pages! There is something about Halloween which really catches the imaginations of children - perhaps it is all the candy and sweets and dressing up! We have a huge selection of Halloween activities for kids here at Activity Village: explore the categories below to find everything from easy Halloween crafts to Halloween colouring pages and much more spooky fun!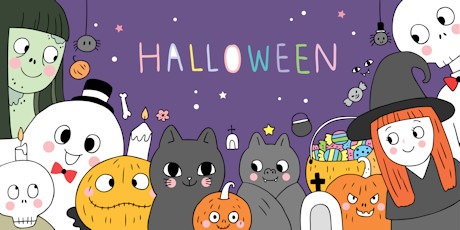 Halloween Colouring
We have the biggest - and best - collection of Halloween colouring pages on the net, and something for all ages from youngest toddler to oldest colouring fan! Choose from a huge variety of Halloween colourings below, in different styles, including colour by number and Halloween maths facts colouring pages, imaginative "doodle" style pages and Halloween colouring cards, too.
Halloween Puzzles
Click through to explore our huge collection of Halloween puzzles for kids of all ages. You'll find Halloween mazes, Halloween word puzzles, Halloween sudoku, Halloween find the different puzzles - and so much more!
Halloween Printables
We have an enormous collection of Halloween printables - and every year it keeps getting bigger! We've got Halloween bookmarks and Halloween booklets, Halloween posters and Halloween paper dolls, pumpkin carving templates, room decorations, scrapbook paper, writing frames, Halloween templates and so much more!
Halloween Crafts
Choose from our quick and easy Halloween crafts - many good for larger groups but just as fun at home on your own - and our Halloween origami projects below. We've included Halloween recipes in this section too.
Halloween Learning
Whether you are using these Halloween learning resources in the classroom or at home, you'll find that Halloween is a great excuse to engage the kids and keep them interested while they are learning! We've got so much to explore here, from scissor skills printables for toddlers to creative writing resources to older kids.
More Halloween Fun and Games
Learn a new Halloween game (or print one out), enjoy some spooky Halloween jokes, learn about Halloween traditions, get inspiration for a last-minute home-made Halloween costume...
Explore by Halloween Themes
We have such a huge collection of Halloween activities here at Activity Village - if you know exactly what you are looking for, you might find it easier to look by theme. For example, if you are looking specifically for a haunted house colouring page, click through to Haunted Houses below...
More Halloween Fun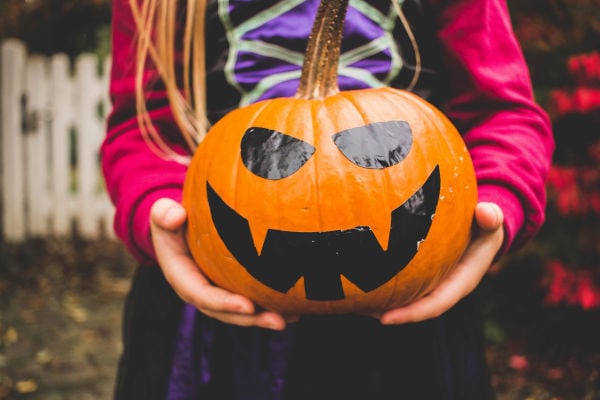 Make a quick - and safe - Jack o' Lantern with glossy black paper, one of our pumpkin carving templates and a glue stick!
---