This Halloween silhouette painting makes use of our Halloween templates to create a reverse stencil - it's a really clever way for kids of all ages to make a really effective Halloween picture, and the slightly blurred edges you get around the moon makes it all the more realistic!
You will need:
Black paper
Silver paint
Our Halloween templates
Scrap paper
Instructions:
Fold the scrap paper in half and cut a semi-circle shape from the centre. Open out the paper so you have a frame with a circle missing. Lay this on top of the black paper.
Print and cut out one of our Halloween templates. We especially like the bats and the witch.
Lay the template over the circle on the black paper.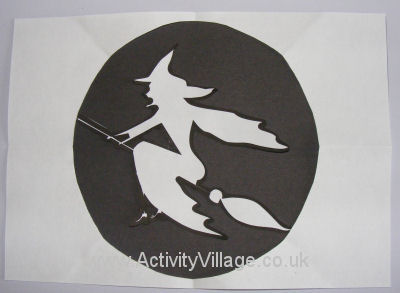 With a thick paint brush, dab on silver paint - being sure to hold the scrap paper and the template still.
Peel away the scrap paper and template.