We enjoyed this Halloween moon silhouette window picture craft so much - you can see we made a few of them! The bat and the witch silhouettes are particularly effective.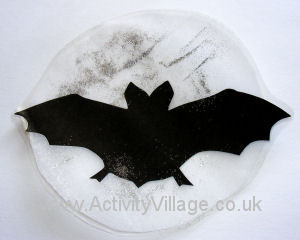 You will need:
Black paper
White or yellow tissue paper
Glitter (optional)
Our Halloween templates
Scrap paper
Laminating sheet
Halloween templates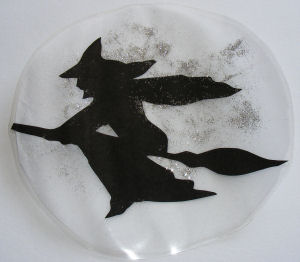 Instructions:
Fold the tissue paper in half and cut a semi-circle shape from the centre. Open out the paper so you have a circle.
Lay this in the laminating sheet and sprinkle with glitter if you wish.
Print and cut out one of our Halloween templates on to the scrap paper. We especially like the bats and the witch.
Use the template to cut out the shape from black paper.
Lay the shape over the circle.
Close the laminating sheet and ask an adult to carefully feed the picture through a laminator.
Trim around the picture, leaving a small edge on the laminated sheet to keep it together.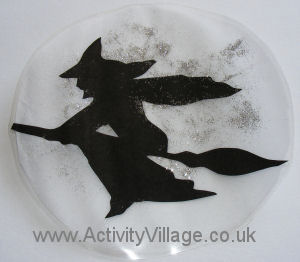 Explore Activity Village