Handwriting Worksheets
Whether you are just starting out with finger tracing, learning first letters, or putting complete words together, we have a comprehensive and growing collection of handwriting worksheets here.
It's difficult to cater to the needs of everyone who visits Activity Village, as different countries and schools have different policies about teaching handwriting, and what kind of handwriting they are going to teach. Some of our earlier worksheets are made with a simple manuscript font. Lately we've been using Sassoon font by special request from teachers in the UK. And we also have some worksheets made with a typical cursive font used in many schools in the US.
Despite the difficulties of pleasing everyone, I hope you find something here that you will be able to use and enjoy! There's lots of variation and we've tried to make our worksheets as appealing as possible for the kids. Useful for "letter of the week" activities, too, of course.
Handwriting Worksheets by Holiday
Handwriting Worksheets by Topic
Handwriting Worksheets by Season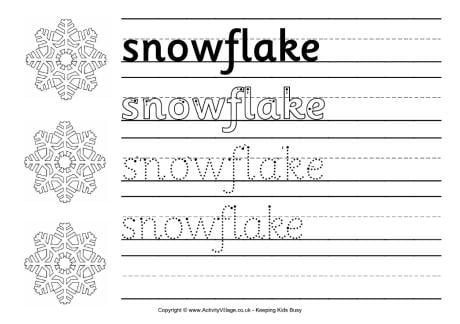 Handwriting Worksheets by Type
Explore Activity Village