Here are instructions for children to make and bake a harvest loaf out of salt dough - a fun craft for Thanksgiving or Harvest Festival. The harvest loaf was always traditionally made in a wheat sheaf shape. Some were very intricate, so you could try this craft with all ages of children.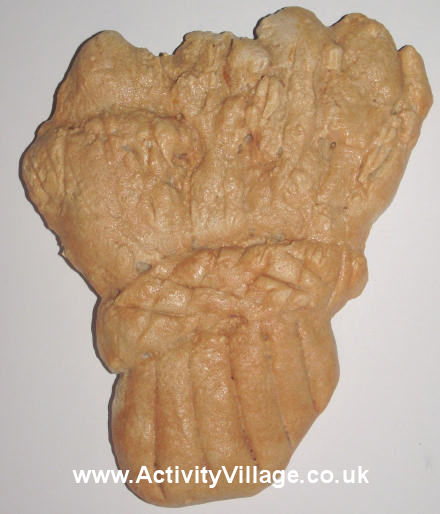 You will need:
Salt dough (you can find our recipe here or use your own)
Egg
Varnish
Instructions:
Shape your dough into a wheat sheaf (use our examples for inspiration) or any other loaf shape that you like.
Brush a beaten egg over the dough.
Bake in a low oven for at least 3 hours, until the dough has dried out.
Protect with a layer of varnish.
Explore Activity Village