Hockey
Hockey is a team sport played between two teams of eleven players. Players use a hockey stick and a hard ball. Hockey is the national sport of both India and Pakistan. In the US and Canada, and other regions of the world where ice hockey is a popular sport, hockey is referred to as "field hockey" to distinguish it.
The goalkeepers, who are wrapped up well to protec themselves, are the only players allowed to touch the ball with their body. Field players must learn to control the ball with their stick, shooting when they reach the shooting circle or D. The team that scores the most goals by the end of the match wins.
We have a simple hockey colouring page for younger children here, with more due soon.
You Might Also Enjoy

Find out about Dhyan Chand, famous Olympian and Indian hockey legend!
Dhyan Chand
More Sports for Kids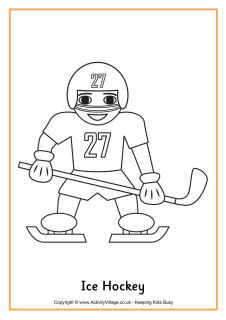 Ice Hockey
Explore Activity Village