Hong Kong
Learn about the exciting city of Hong Kong with the kids, and enjoy our flag printables, flag colouring page and location activities.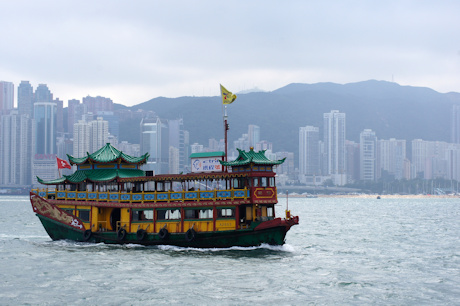 Tourist junk in Hong Kong harbour
More about Hong Kong coming soon!
---
The Hong Kong Flag
The unusual flag of Hong Kong has a white five-petal bauhinia flower in the centre of a red background. The flower represents harmony and the red colour is a representation of nationalism for the Chinese people. It was officially adopted on July 1, 1997.
---
Our Hong Kong Flag Printables and Other Resources
Explore Activity Village