House of Plantagenet
The name Plantagenet comes from the yellow flower 'planta genista' that Geoffrey of Anjou, father of Henry II, sometimes wore in his cap.
This was a time of warrior kings, when the throne was often won and lost on the battlefield, and there were frequent civil wars as weak kings found themselves under threat.
The Plantagenets ruled England from 1154-1485. Just to confuse matters, the Houses of York and Lancaster are also considered part of the Plantagenet dynasty.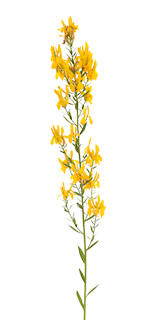 Explore Activity Village