This was a fun experiment, and Sam liked the way the colours turned out. It might be a fun winter craft because of the ice - but we originally came up with it for Holi. You will need to freeze the water earlier in preparation for the craft.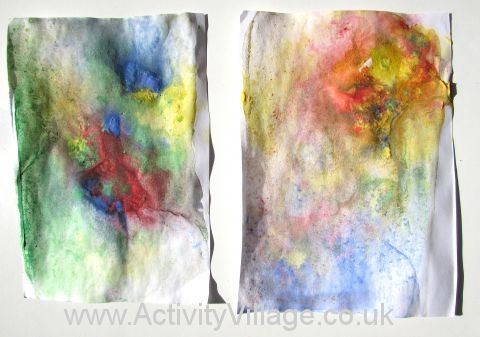 You will need:
Shallow food containers, in which you have frozen water
Powder paint (in powder form)
Paper
Instructions:
Take the frozen food containers out of the freezer and sprinkle paint on the ice. Older children could try to make a picture or pattern.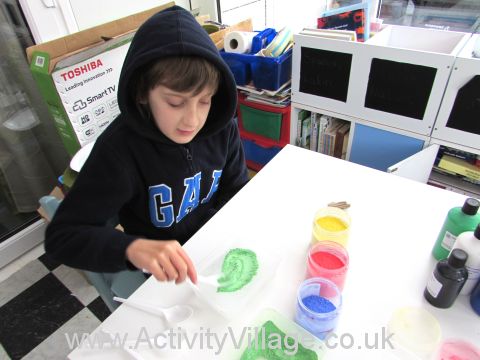 Sam sprinkling his first colour onto the ice

Ready for the next step...
Place paper on top. The paper needs to sit flat, so cut it to size and weight it down.

Weighting down the paper
As the ice melts, the paint will transfer to the paper.
When you can see the paint soaking through the paper take it off and leave it to dry.
Explore Activity Village