This stylish mobile makes a great Fourth of July project for crafty kids, and a decoration which you will be proud to display for your celebrations.
You will need:
4 sheets of A4 blue card
White ribbon
Red ribbon
White glue (PVA)
Star craft punch (optional)
Star template (see below)
Fold a piece of card in half. Place the template next to the fold and draw around it. Cut out and unfold. Repeat on the remaining pieces of card.
Take one of the stars and on one side glue a long piece of ribbon from the top point to hang the mobile. Add a few pieces of ribbon to hang down from the other points.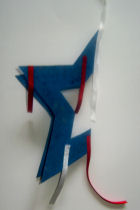 Glue one side of another star on top of the ribbons.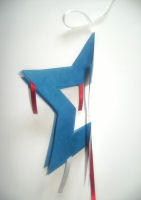 Repeat adding more ribbons and the rest of stars. When you have added the last star, stick on the ribbons and glue to the first star.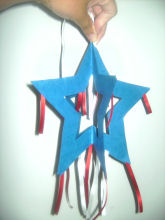 You can either leave the mobile as it is or finish it by punching stars from the scraps of blue card and gluing these to the ribbons.
Here are some better photos!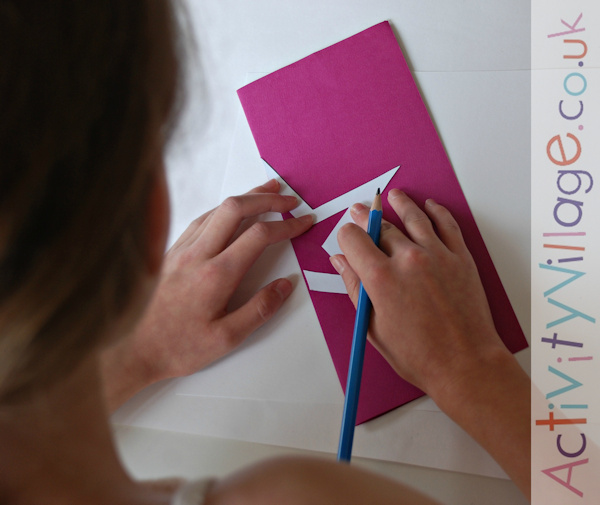 Tracing around the star template

Making a hole using a pencil and a lump of blu-tack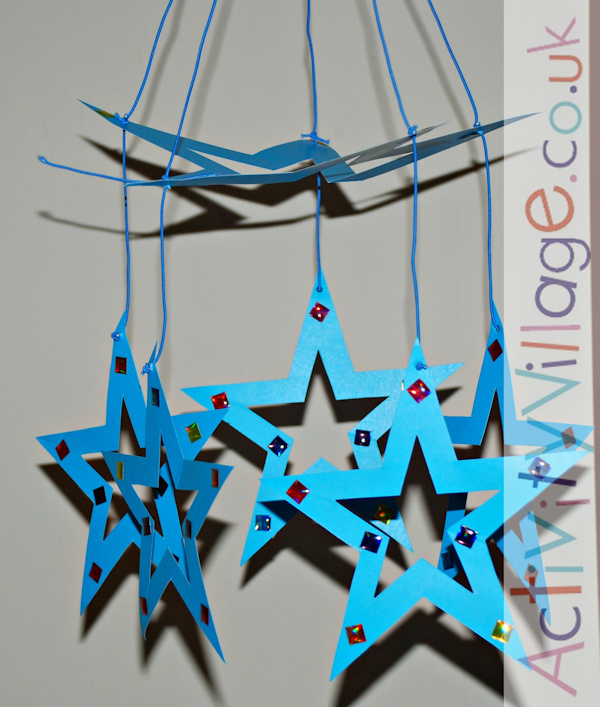 Our blue star mobile hanging up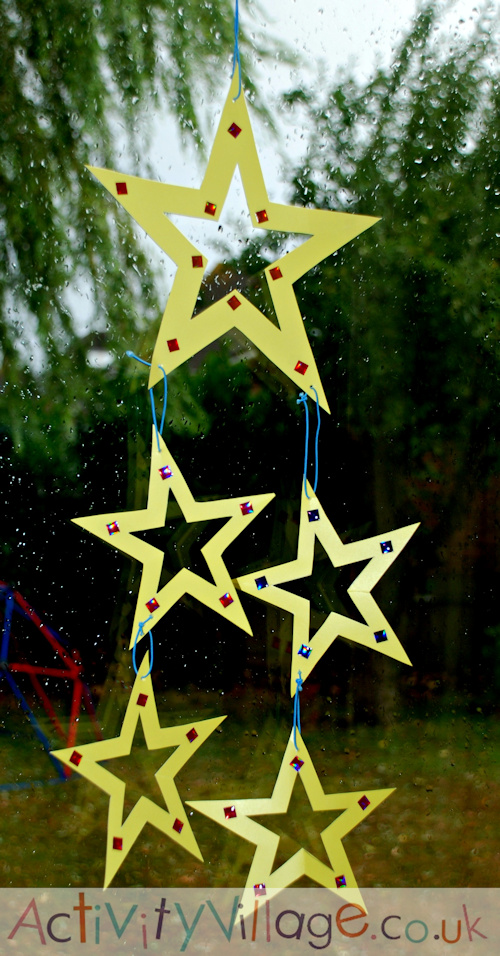 A beautiful yellow star mobile!
Explore Activity Village