Here's a quick an easy craft idea for a leaf brooch that children can make themselves or with minimal supervision, perfect for Autumn. For Canada Day, make the leaf brooch with red felt only and use our template, below.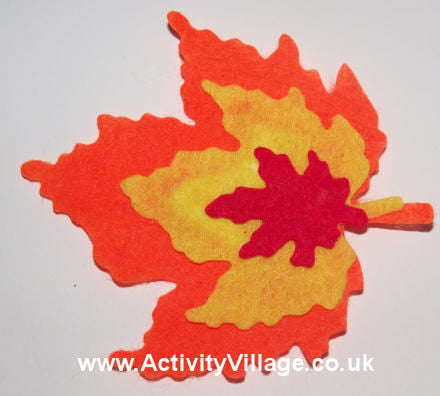 Our finished leaf brooch!
You will need:
Safety pin
Fabric glue
3 pre-cut felt leaves in different sizes (or cut your own from felt using our template)
Scraps of felt in red, orange and yellow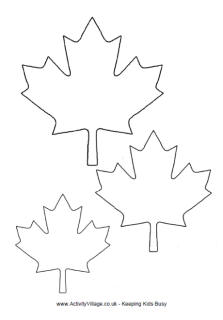 Maple leaf template
Instructions:
Glue the medium leaf to the largest leaf and glue the smallest leaf on top. Leave to dry.
Cut a small rectangle of felt and cover with fabric glue.
Stick the side of the safety pin that doesn't open to the rectangle of felt, and then stick the rectangle to the back of the brooch.

The back view of the leaf brooch, showing the safety pin held on by a scrap of felt.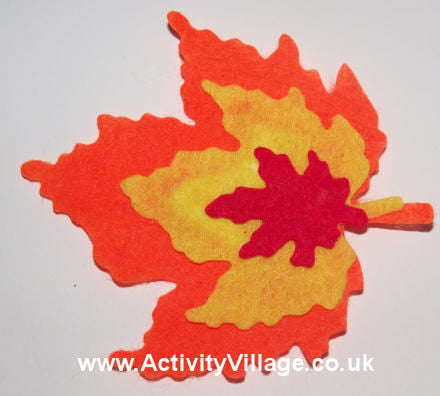 Our finished leaf brooch!