The kids enjoyed using their liquorice to come up with all sorts of ideas for pictures - and of course some of them enjoyed eating the sweets afterwards, too. Be sure to take a photo or two before you eat the pictures, though! You can see lots of examples of the pictures the children made below.

A liquorice bicycle
You will need:
Selection of different liquorice sweets
White backing card
Instructions:
Arrange the sweets onto the card to make a picture.

Liquorice house

Liquorice man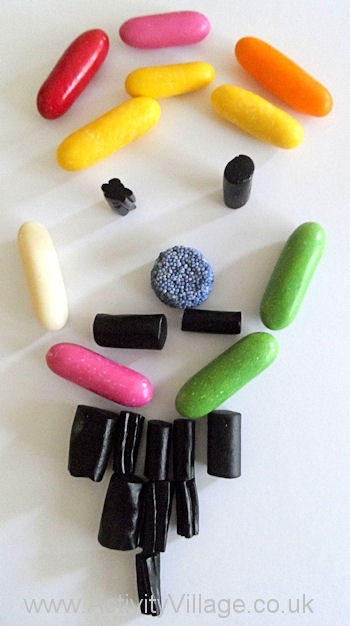 Liquorice face
Explore Activity Village