Here is a simple craft idea that kids can make for parents, teachers, grandparents - perfect for a pair of beside reading spectacles!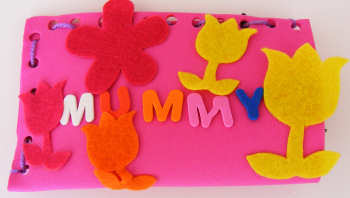 You will need:
Craft foam
Yarn (wool)
Foam stickers, fabric paint, other embellishments
Darning needle or single hole punch
Cut out a rectangle of craft foam about 6 inches by 8 inches. Fold the rectangle in half so you have a rectangle about 6 inches by 4 inches.
Sew up the long side and one of the short sides either directly, with a darning needle, or first punching holes for younger children so they can lace the sides up. Secure with a knot at either end.
Decorate however you like. We used foam and felt stickers.
Explore Activity Village