Measuring the rain in the UK can be very rewarding - at least you won't have to wait too long to get a result! Here are instructions for making a simple homemade rain gauge out of a plastic bottle - perfect for your experiments in measuring the weather.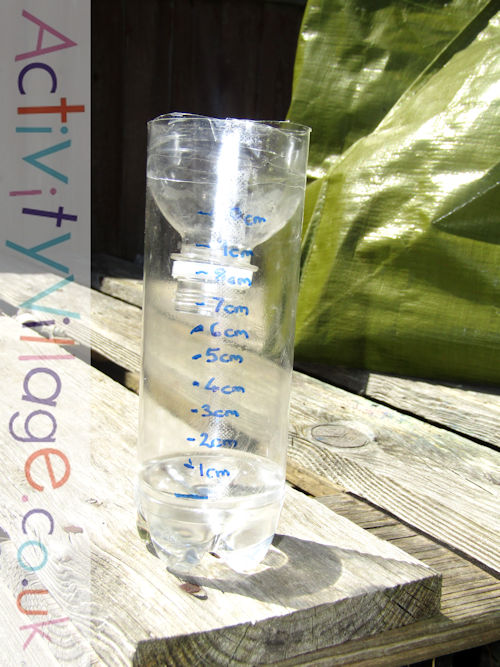 You will need:
Plastic bottle with straight sides
Permanent marker
Ruler
Method:
Cut the top off the plastic bottle and turn it upside down in the bottle so that it acts as a funnel.
Most bottles have an uneven base so fill the base of the bottle with a little water to weight it down and provide a level to measure from.
Mark the top of the water level with permanent marker (see photo above). From this mark mark the bottle at one centimetre intervals.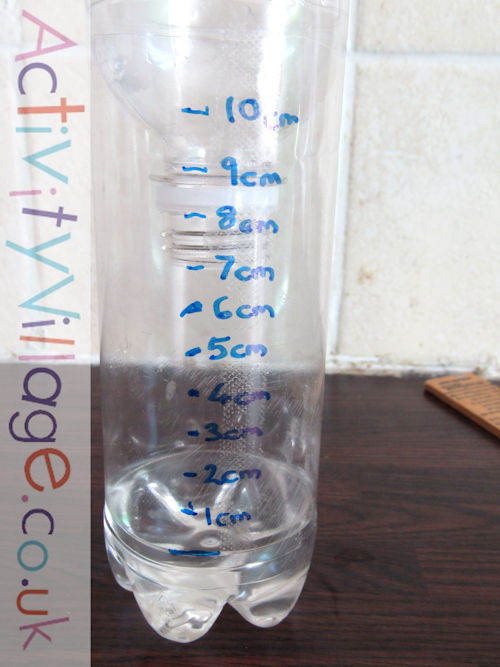 Place your gauge outside. Digging a small hole will keep it upright and protected from wind. You can then read off the amount of rain collected in a day.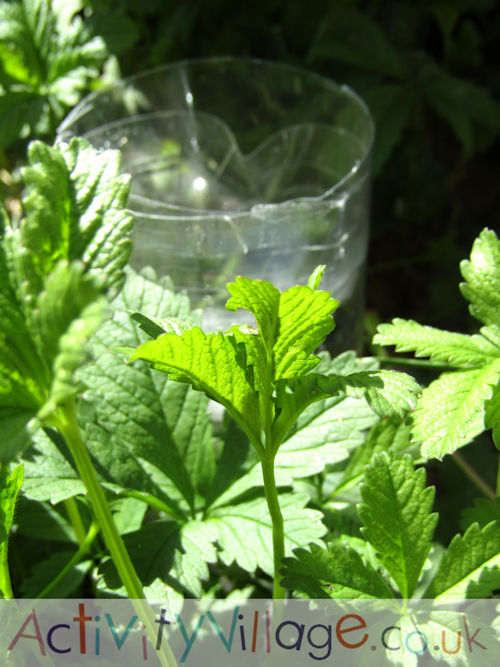 Explore Activity Village