Kids can make this fun kilt card for a Scottish friend's birthday, or perhaps for St Andrew's Day! We've written the message on a sporran on the front of the card, which is really effective!
You will need:
Tartan paper
Blank Greeting Card (or piece of A4 card folded in half)
Brown paper
Stapler
Double sided tape
Instructions:
Cut two strips of tartan paper approximately 20cm by 10 cm.
Concertina fold each strip leaving a length of about 8cm unfolded on one strip (strip A) and 6cm unfolded on the second (strip B).
Take strip B and, with the unfolded area to the left, gather the folds and staple together. Repeat with strip A, keeping the large unfolded area to the right.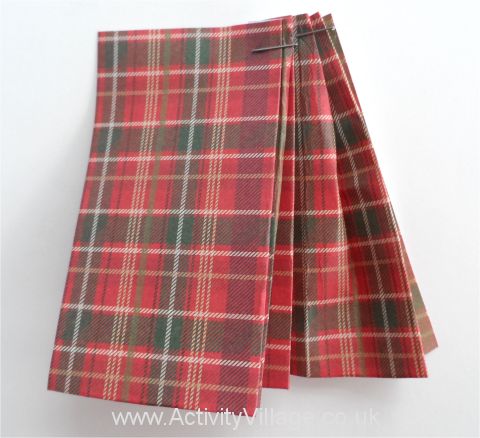 Use a strip of doble sided tape at the top to attach strip B to the card. Repeat with strip A, overlapping the unfolded areas.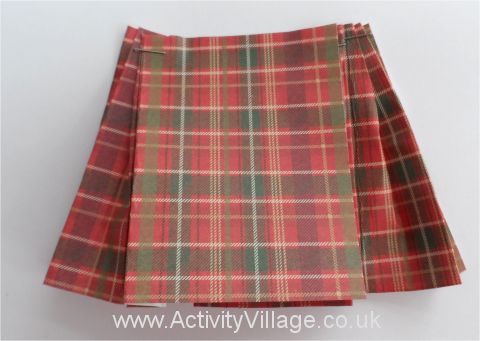 Use double sided tape to stick on a strip of brown paper to cover the staples.
You can cut a 'sporran' from brown paper, write a greeting on the sporran and stick to the centre of the kilt.