This is an excellent craft for encouraging children to think about all the things they are thankful for! It also works well within the family or classroom.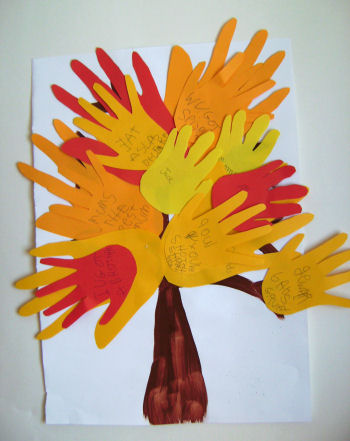 You will need:
Large piece of card or paper
Brown paint
Red/orange/yellow paper
Glue stick
Pens
Instructions:
Paint a tree on your paper and leave to dry.
Draw around your hands on the coloured paper, and cut out. On each hand write something you are thankful for. Glue your handprints to the tree as leaves.
You could make a family thanksgiving tree, with everyone adding their handprints to the tree, or do this project in the classroom.
Explore Activity Village