When it is cold and snowy outside, kids can make this ice rink craft for their action or fashion dolls to enjoy! Smaller dolls could have a game of ice hockey, perhaps?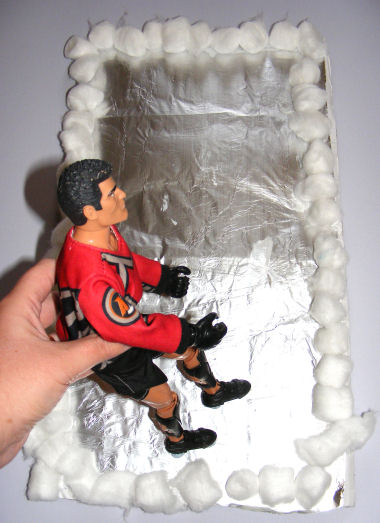 Preparing to go skating on the ice rink!
You will need:
Card (we used one side of an old box)
Kitchen foil
Cotton wool balls
Glue
Instructions:
Cut a piece of foil to cover your card and glue it on so that the less shiny side is on top. Glue cotton wool balls around the outside.
To make skates for your action or fashion doll stick a craft matchstick to the bottom of each shoe with sticky tack.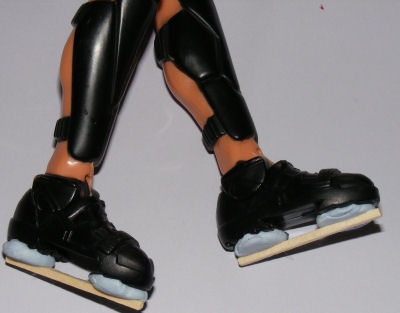 A set of ice-skates!
For skis, use wide craft sticks (you could use drinking straws for poles too).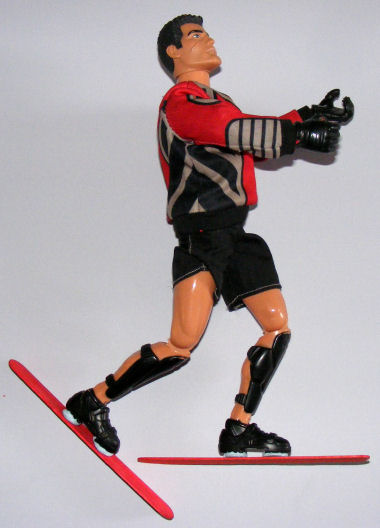 Our action man has a great set of skis!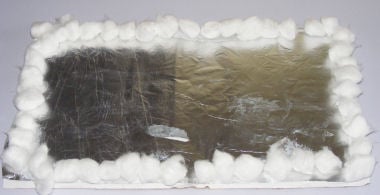 The ice rink - doesn't it look inviting?