Use our pyramid net to make your own simple model of the pyramids of Ancient Egypt.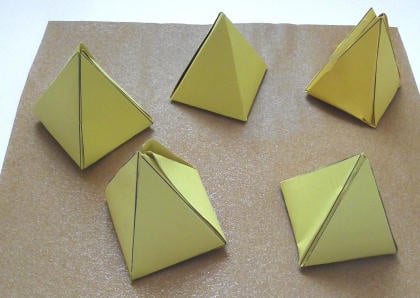 You will need:
Yellow card
Sand paper
Glue

Pyramid net
Instructions:
Print our pyramid template onto yellow card.
Cut out, fold and glue, following instructions.
Glue the bottoms of the pyramids to the sandpaper.
Explore Activity Village