Mongolia
Enjoy these flag printables, colouring page and map worksheets for Mongolia, and learn a little about the country as you do.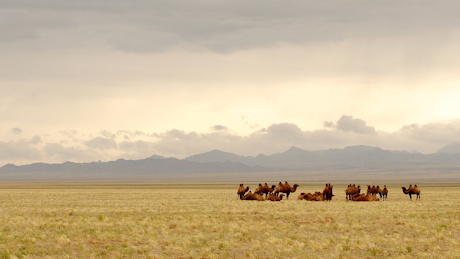 Camels on the plains of Mongolia
More about Mongolia coming soon!
---
The Mongolia Flag
The flag of Mongolia is sky blue (the country's national colour) and red. The unusual design also features a series of Buddhist symbols in yellow on the left side. The flag was officially adopted in 1940.
---
Our Mongolia Resources
Explore Activity Village