This little monkey is a great way to mark your child's territory - and he'll be even more appreciated if your child makes the door hanger themselves!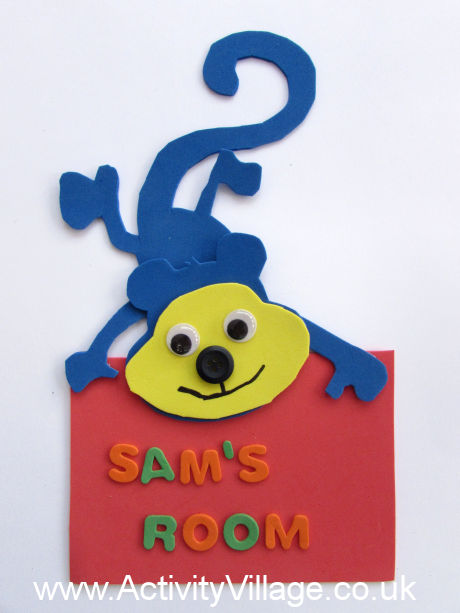 You will need:
Our template
Craft foam in 3 colours - you could use brown and cream for a more realistic monkey or your favourite colours like we did for fun
Sticky foam letters
Fabric/craft foam glue
Small black button
Black permanent marker pen
Wiggle eyes
Instructions:
Using our template, cut the body and head from one colour of foam and the face from a different colour.
Glue the face onto the head and the head on to the body.
Draw on a mouth with the permanent marker. Glue on the button for a nose and the wiggle eyes.
Cut a rectangle from the third colour of craft foam and glue it to the hands and bottom of the face.
Use the foam letters to add a message to the rectangle.