This lovely craft - which could be given as a card or placed out on display, shows the Exodus account of Moses parting the Red Sea with his staff to create passage for the Israelites to leave Egypt.
Exodus 14: 21-22 - "Then Moses stretched out his hand over the sea; and the Lord swept the sea back by a strong east wind all night and turned the sea into dry land, so the waters were divided. The sons of Israel went through the midst of the sea on the dry land, and the waters were like a wall to them on their right hand and on their left."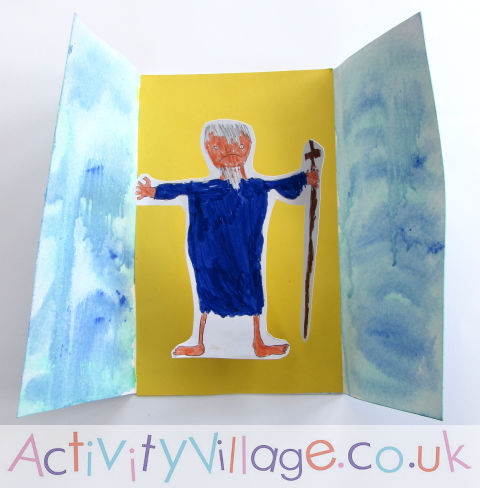 You will need:
Watercolour paper
Various shades of blue watercolour paint
Yellow card
Glue
White card
Colouring pens
Instructions:
Fold both edges of the paper to the centre to make a gate fold card.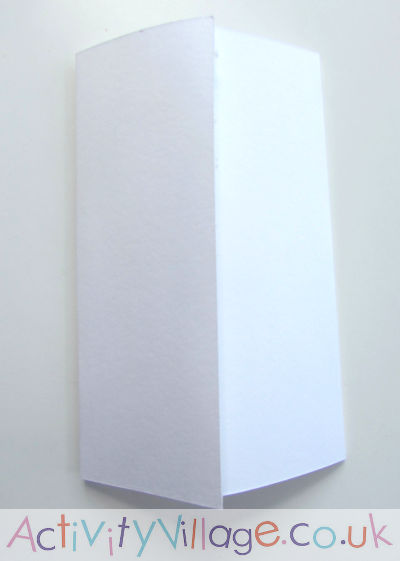 Mix the watercolour paints with water so they are very runny. Paint the side panels of the card (front and back) with waves.
When the paint is dry cut a piece of yellow card to cover the middle panel of the card and glue in place.
Draw and colour a picture of Moses onto the white card, and cut him out.
Cut a strip of yellow card. Fold in half anf then fold the ends out again. Glue the middle folds together. Now glue one end to the card and the other end to Moses to attach him to the card. The photo below makes these steps clearer!