Mozambique
Learn a little about Mozambique and enjoy our collection of printables, worksheets and flags.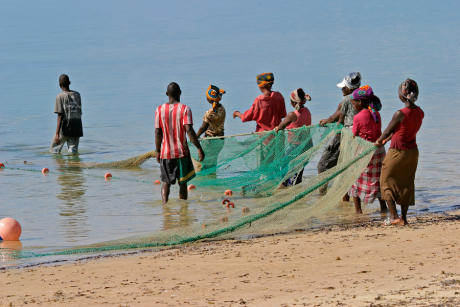 Mozambique fishermen
Fun Facts about Mozambique
The Republic of Mozambique is in southeast Africa, opposite the island of Madagascar.
Mozambique was a Portuguese colony for nearly 500 years, known for crops such as cashew nuts and cassava in addition to all sorts of spices, from chilli to garlic.
Mozambique was torn apart by a 16 year civil war after achieving independence from Portugal in 1975, but fighting stopped in 1992.
Mozambique is forecast to be one of the fastest growing countries in the next 10 years, helped by exports of coal and natural gas.
Sadly, Mozambique is still a very poor country with half its people living on less than $1 a day.
Maputo, the capital, is a vibrant city with a population of 1.5m, with white sandy beaches and a mural showing the civil war which is 95 metres long.
Mozambique's coast runs for 1500 miles and features islands and coral reefs where over 1200 species of fish can be found.
Maputo Elephant Reserve is home to a herd of 350 elephants, whose habitat was under threat.
Mozambique on the Map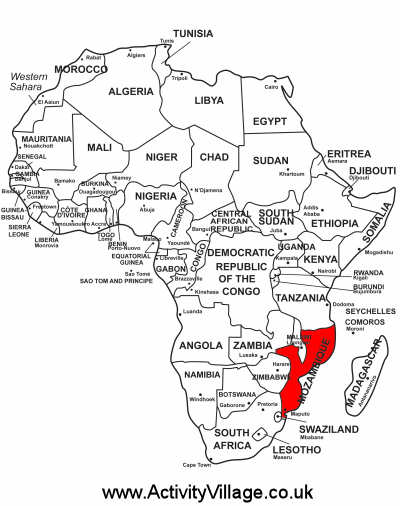 You can print this map here

Bazaruto Island, Mozambique
Printables, Maps and Worksheets
The flag of Mozambique stands out from all other flags because of its representation of an AK-47...
Our range of worksheets will help children locate Mozambique on a map of Africa, learn the capital...
Explore Activity Village