Here's an unusual craft for kids at New Year - perfect if you are having a New Year's Eve party or want the kids to have an exciting "count down" to the New Year!
You will need:
A snack tube
Paint (gold or silver)
Glitter and sequins
Glue
Ribbon
To make:
Paint your tube and leave to dry.
Decorate the tube with sequins and glitter.
Make a small hole in the lid of the tube, thread through some ribbon and knot on the inside. Make sure the ribbon is well secured!
Fill the tube with streamers and confetti. Hang the tube up by taping some ribbon to the base.
When you finish your new year countdown, pull the ribbon hanging from the lid and all the streamers and confetti will fall down - very exciting!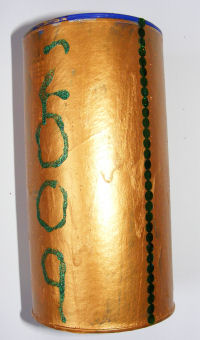 Explore Activity Village