It's a short newsletter this week because we've all been winding down, enjoying families and buying Christmas presents! But we've also been getting ready for next year and all our 2018 content is now up and ready for members to explore and enjoy. You will find a link below.
We will be taking a break next week, so the next newsletter will be out in early January 2018.

I wish you a Merry Christmas and a very Happy New Year, from all of us at Activity Village! Thank you for your support this year, and see you again in 2018...
Happy Holidays!
Activity Village Membership ...
We now have over 26,200 printable activities available to our Activity Village Members - and we are adding more nearly every day! If you haven't joined up yet, you can browse the website to see what we offer and find out about
becoming a member here
. And remember - logged-in Members see an ad-free version of the website! *
What's New at Activity Village ...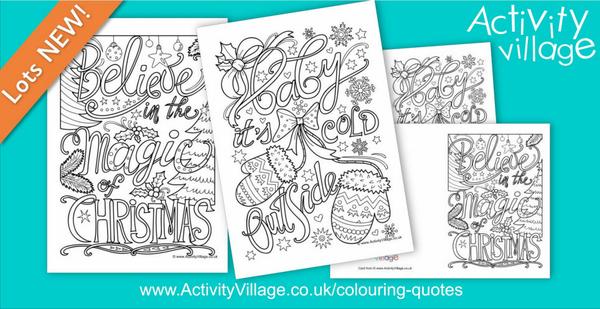 Explore our
new 2018 activities for kids
- including new colouring pages and colouring cards, writing paper, story paper, greetings cards and bookmarks, worksheets, goal setting printables and much more!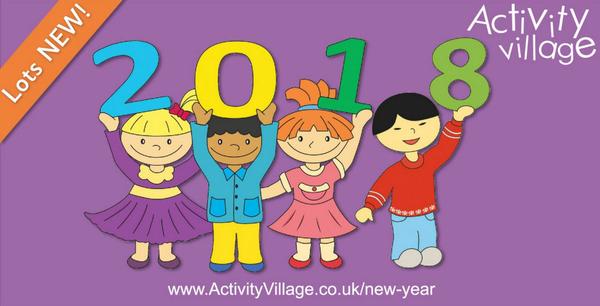 Shelly has come up with some really fun ways to use our new Christmas stocking printables while learning maths with the kids - from simple counting and one to one correspondence, to "greater than" and "less than" and number bonds. Read about her
Christmas stocking maths ideas here
!
Christmas Angels

by PZ Mann
The Whittles lived in Humbleburg,
As poor as poor can be,
But all their neighbours loved them,
For their generosity.
For though the Whittles' shelves were bare,
Their cottage tumbledown,
When Christmas came they made a toy,
For every child in town.
One Christmas Eve they climbed in bed,
After all the toys were made;
And while they dreamed of better times,
The Whittles were repaid.

That night three Christmas angels came,
To give them a reward -
For heaven won't let any act
Of kindness be ignored.
One angel searched the cupboard
And found just a crust of bread;
"Now, this won't do", she whispered,
"Let's prepare a feast instead!"
The angels flapped their magic wings,
As only they are able,
And in a flash a flood of food
Filled all the shelves and table!
The tiny house still looked quite drab,
It needed to be cheered;
And as the angels waved their wings,
A Christmas tree appeared!

Two angels trimmed the pretty tree;
The third flew to and fro,
Hanging bells and holly boughs,
And sprigs of mistletoe.
Outside, the angels dressed the house
With icicles and snow,
And on the door they placed a wreath,
Complete with a bright red bow!

They finished all they came to do,
Before the break of day,
And as the Whittles roused from sleep,
The angels flew away.
Now, when the Whittles saw the food
And all the decoration,
They pinched themselves and wept for joy,
Then danced in celebration!
As word spread through the village
Of their heaven-sent surprise;
Every Humbleburger came
To see with their own two eyes!
The Whittles shared their Christmas feast -
They emptied all the shelves;
Their kindness wouldn't let them keep
Good fortune to themselves.
When everyone had cleaned their plate,
They all joined in a song;
And up above - though no one heard -
The angels sang along!
​​​​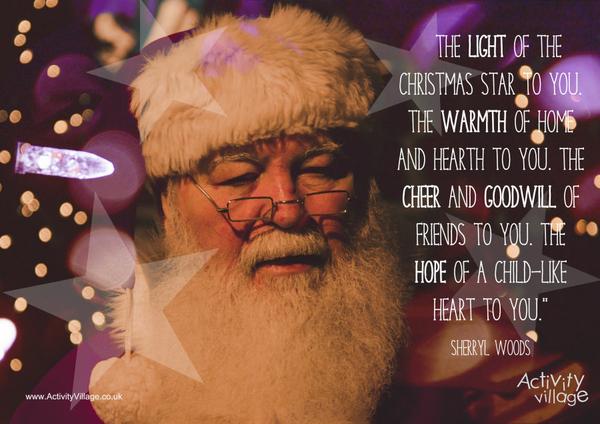 And don't forget you can click through to our
Holiday Calendar
to explore our resources by upcoming holiday and event. Get your planning done and activities printed out in plenty of time!
Thank you for visiting Activity Village...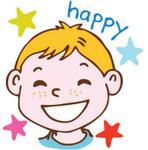 And for telling friends, family and colleagues about the website! If you think you might not be receiving all our newsletters, why not white-list us to make sure that the email gets through? There are instructions for how to white-list with most email providers
here
.
All the best until next time!
Lindsay Small
www.ActivityVillage.co.uk​​​​​​​
* We are still showing a small number of ads on our Search Results page and will be doing so until we find an alternative search solution which works as well as the existing search facility.
* * If you would be interested in Guest Posting for us, please reply to this email and tell me a little about yourself, together with an idea for your first post.