Niger
Introduce Niger to the kids with some interesting facts and our flag printables, colouring page and worksheets.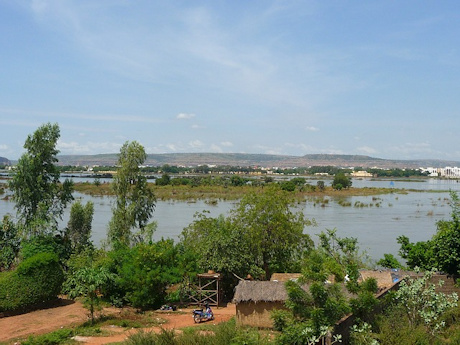 Learn About Niger
The Republic of Niger is a large landlocked west African country, covering 1,267 million square km - almost twice the size of Texas.
The country is named after the Niger river, Africa's third longest, which flows in the south west and provides much needed water.
The name 'Niger' derives from a Temashek word meaning 'river of rivers'.
Niger is one of ther world's hottest countries and is known as 'the frying pan of Africa'.
The Saharan and Sahel desert regions cover 80% of the land with most people living, not surprisingly, in the more fertile south.
The country as an ancient trading crossroads for Saharan caravans. It became a French colony from 1922 until independence in 1960.
Muslim Tuareg nomads are known as 'blue men' due to the indigo dyed cloth covering their faces.
Niamey, the capital city, is home to over 1 million inhabitants.
Niger has the highest fertility rate in the world, with each family having over 7 children! It has the world's highest birth rate of 3.8%.
---
The Niger Flag
The orange, white and green of Niger's flag represent the Sahara Desert, purity, hope and the regions of southern Niger. The circle in the centre symbolises independence and the sun.
---
Our Niger Resources
Explore Activity Village