Olympic Games
The Olympic Games, both summer and winter, are a wonderful opportunity to get the kids excited about sport, friendly competition, national pride and counting medals!
"The most important thing in the Olympic Games is not to win but to take part, just as the most important thing in life is not the triumph, but the struggle. The essential thing is not to have conquered, but to have fought well."
Olympic Creed
The next Summer Olympics will be held in Tokyo, and begin on 24th July 2020. Coming here soon!
Our Olympic Activities
The Olympic Sports
We've got all sorts of activities for each of the Olympic sports, including colouring pages, worksheets and printables. Explore the individual sports here:

Find Out About Japan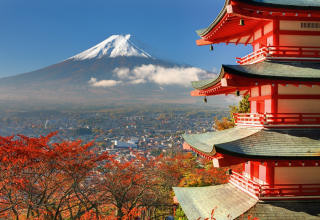 Tokyo, in Japan, plays host to the Summer Olympics in 2020.
Japan for Kids

All About The Olympic Games
What do your children want to know about the Olympic Games, Ancient and Modern? You'll find lots of information for children here in a question and answer format, including some printable worksheets which they can use to make the most of what they discover.
All About The Olympic Games

Related Ideas
The Olympics can be a great time to study the world! Why not:
Explore our Flags Theme for flag printables, colouring pages, jigsaws, notebooking pages and mini booklets on all the countries taking part in the Olympics
Try out some of our Patriotic Crafts with the kids
"Swifter, Higher, Stronger"
Official Olympic Motto
Explore Activity Village