Oman
Learn about Oman and print out our useful flag printables, colouring page, map and worksheets.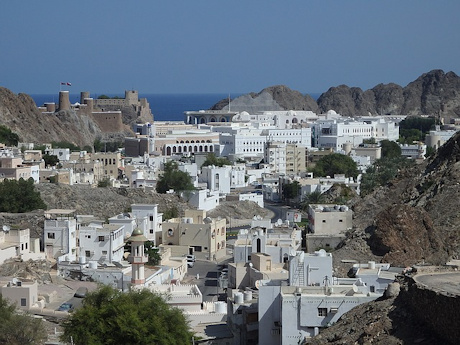 The historic centre of Muscat, Oman
More about Oman coming soon!
---
The Oman Flag
Oman's national flag consists of white, red and green horizontal stripes with a red bar on the left. The national emblem of Oman appears in the top left corner and is made up of a dagger and two swords. The flag was adopted on April 25th, 1995.

---
Our Oman Resources
Explore Activity Village