These origami baskets are fun to fold and useful in all sorts of ways - see some ideas below. You will need a pair of scissors for this model (so it is more strictly kirigami than origami)
These origami baskets are great stuck to the front of home-made greetings cards (especially Easter cards), with a little surprise tucked inside.
Use the origami baskets to make place cards - perfect for an Easter table, birthday party or other special occasions, especially if each one is filled with a little treat!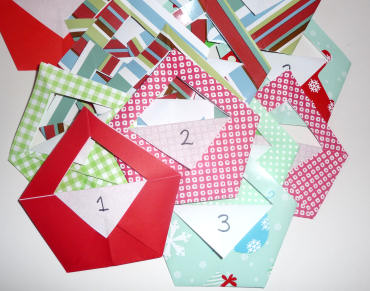 Or why not use the baskets to make our Origami Baskets Advent Calendar
Explore Activity Village