Our paper cut snake is a simplified version of a Chinese paper cut that even the youngest children can enjoy for Chinese New Year and Year of the Snake.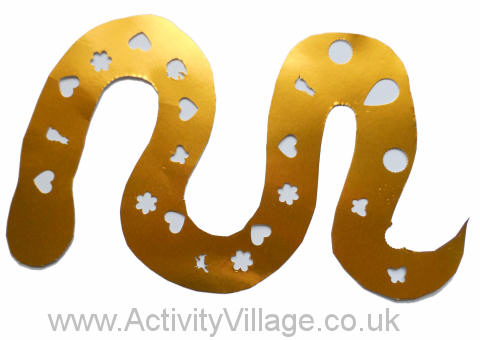 You will need:
Card or paper
Craft punches
Instructions:
Cut a snake from the card or paper.
Use an assortment of craft punches to make holes decorating your snake.
Explore Activity Village