Have a go at this fun paper plate crown craft whenever you need a royal prop and the kids want to dress themselves up! This easy craft would be perfect for the Queen's Platinum Jubilee, for a fairy tale theme, or for a craft activity for a birthday party!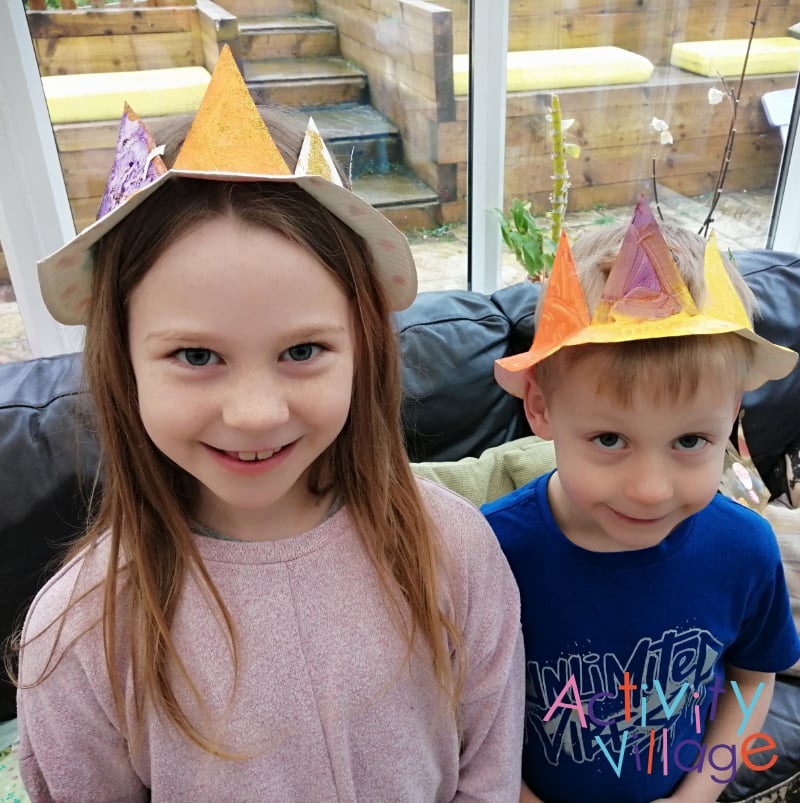 You will need:
a paper plate. For a quicker craft, choose a coloured paper plate (silver for the Platinum Jubilee, of course!) Alternatively, use white paper plates and start the craft by painting with your chosen colours.
scissors
paint and decorations
Instructions:
Fold your paper plate in half. Cut three lines from the middle out to about an inch away from the edge of the plate, as shown in the photo below.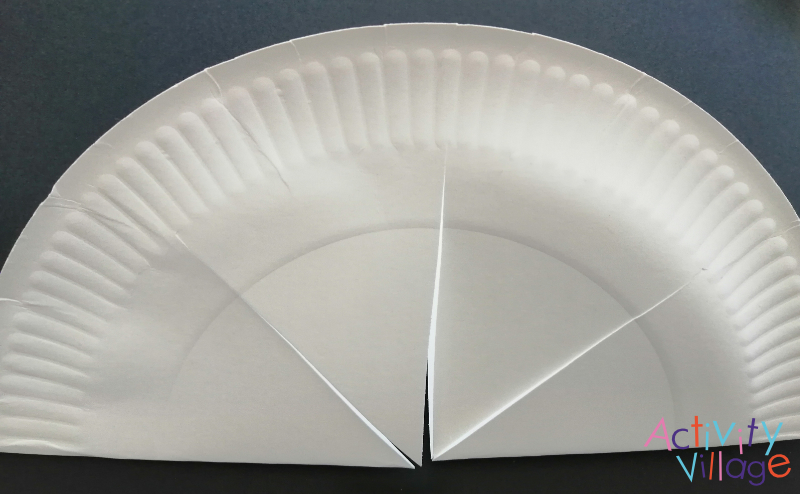 Paper plate crown step 1
Cut along the centre line from the middle to an inch away from the edge.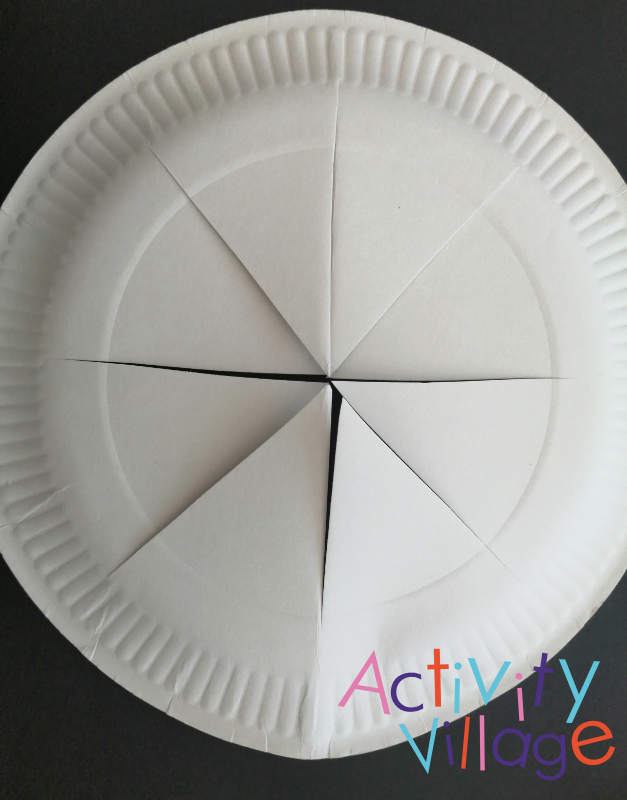 Paper plate crown step 2
Fold the triangles up.
Decorate your crown!

One of our finished paper plate crowns. There are fun colour combinations and lots of glittery dots on this one!

Another paper plate crown - this one with a base coat of yellow and lots of gold glitter!