Here's a fun use for a paper plate - a monkey mask! Cutting out the eyes the way we have makes this a really easy mask for younger children to play with.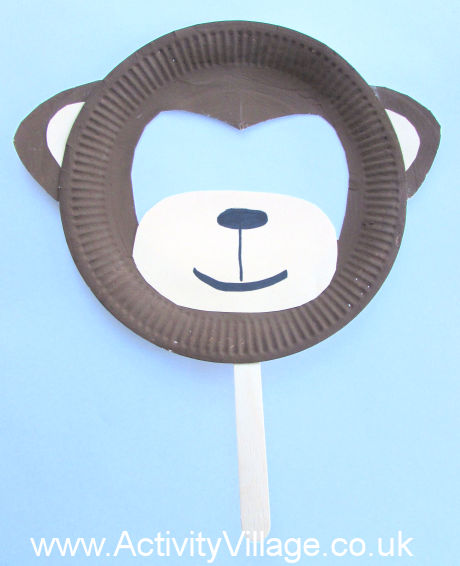 You will need:
Paper plate
Brown paint
Cream card
Black marker pen
Glue
Wooden craft stick
Sticky tape
Instructions:
Paint the plate brown and leave to dry.
Cut a heart shape from the centre on the plate.
From the scrap card that was cut away, cut two semi-circles for ears. Cut two slightly smaller semi-circles from cream card. Glue the cream onto the brown semi-circles to make your ears and glue to the back of the edge of the plate.
Cut an oval for the nose from cream and draw on a nose and mouth. Stick on to the face.
Tape the craft stick to the back of the mask so that you can hold it up.

Jack wearing his monkey mask