You just need three paper plates and some craft cupboard supplies to make this gorgeous paper plate owl!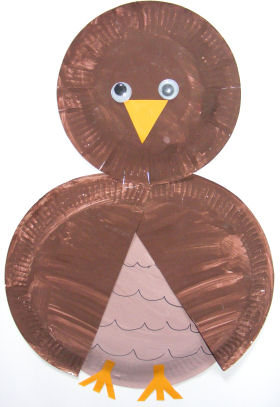 You will need:
1 small paper plate
2 large paper plates
Orange paper
Paint in two shades of brown
Wiggle eyes
Glue
Brown felt tip pen
Instructions:
Paint the small paper plate and one of the larger plates dark brown. Paint the second large plate in a light brown. Leave the plates to dry.
On the pale brown plate, draw wavy lines across to represent the owl's tummy feathers. See the photo below: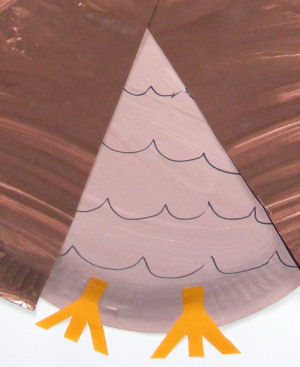 Cut the large dark brown plate in half. Glue (or staple) the two halves of the plate over the pale plate so they are open to reveal the plate underneath. These are your wings.
Now glue (or staple) the small plate at the point where the wings join. This is the head.
Cut out two legs and a beak from orange paper. Glue these and the wiggle eyes on to the owl. Your owl is ready to display!