Simple but adorable, this paper plate panda is made in no time with some simple cutting and sticking. A great panda craft project for younger kids.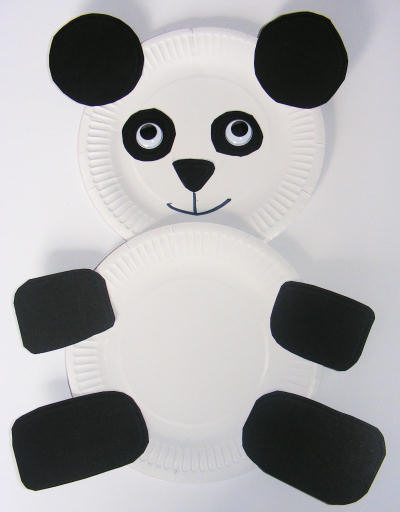 You will need:
2 paper plates
2 large wiggle eyes
Glue
Black card
Black marker pen
Instructions:
Glue the edge of the two paper plates together to make the body.
Cut two smaller circles of black card. Glue these on to one of the paper plate where you want the eyes to go. Stick a wiggle eye into the middle of each.
Cut two larger circles of black card. Glue these on to the edge of the paper plate for the ears.
Cut a nose from black card and glue it to the middle of the face. With a black marker pen draw on the mouth.
Cut 4 black card rectangles and glue these onto the body as legs.

Explore Activity Village