This paper plate pig is fun for the kids to make and looks great on display. You will need to divert children's attention while the pink paint dries, or perhaps paint the plates in advance.
You will need:
Large paper plate
Small paper plate
Pink paint
Pink card
Pink pipe cleaner
Large wiggle eyes
Black marker pen
Glue
Stapler (optional)
Sticky tape (optional)
Instructions:
Paint the plates pink and leave to dry.
Glue or staple the plates together along the rim. The small plate is the head, the large the body.
Cut two legs from pink card and glue to the rim of the large plate.
Cut two ears and a snout from the pink card and glue to the small plate.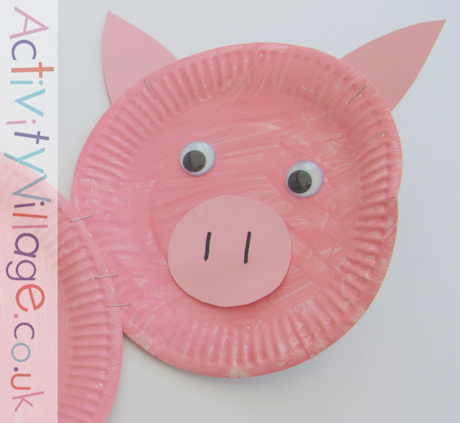 Stick on the wiggle eyes.
Coil the pipecleaner to make a tail. Tape or staple the tail to the pig.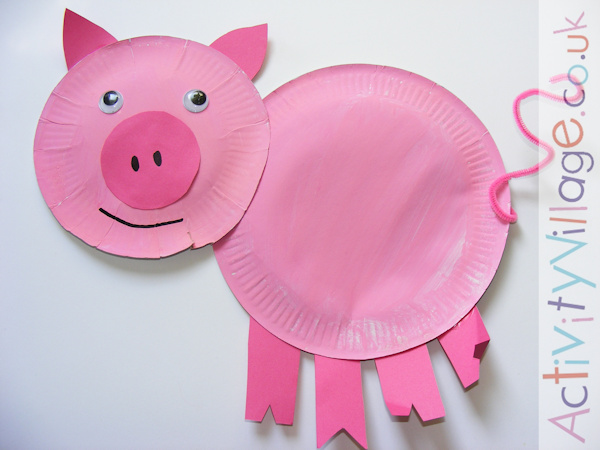 Here's another paper plate pig with a slightly different face