Turn 3 paper plates into a great poppy display for Remembrance Day! A quick and easy Remembrance Day craft to do with younger children.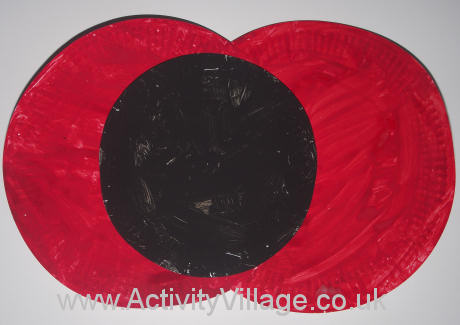 You will need:
2 large paper plates
1 small paper plate
Red paint
Black paint
Stapler or glue
Instructions:
Paint the two large plates red and the small plate black.
When the plates are dry, layer them so the red plates are slightly overlapping and the black plate is in the middle.
Staple or glue together. You can add a green stem and leaf cut from construction paper, if you like.
Explore Activity Village