Paint and decorate a paper plate before magically transforming it with a pair or scissors into this paper plate snake mobile! This is always a popular craft with younger children.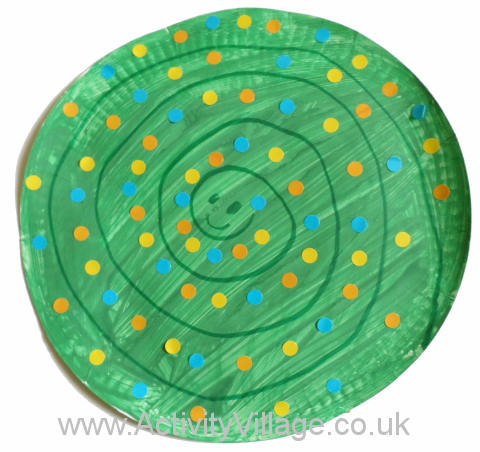 You will need:
Paper plate
Paint
Stickers
Pen
Wool (yarn) to hang
Instructions:
Paint both sides of the paper plate.
Draw on a spiral, using our photo as inspiration.
Decorate the plate with the stickers.
Draw a face on the circle in the centre of the spiral.
Carefully cut along the line of the spiral.
Make a hole in the head of the snake, thread through a length of wool and secure with a knot.
Use the wool to hang the snake.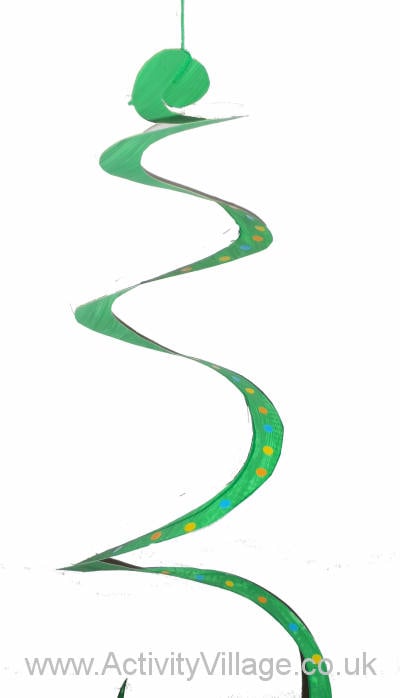 Here's our snake mobile hanging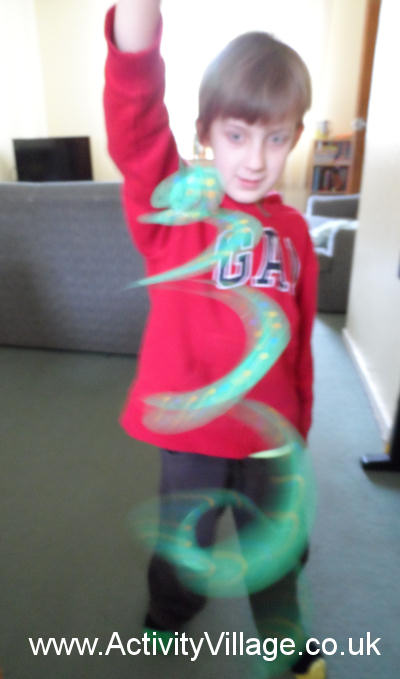 And here's Sam enjoying watching it twirl! It was hard to capture on camera!
Explore Activity Village