Turn a pebble into something special with a bit of paint and imagination! Our pebble bumblebee craft is great for kids of all ages. Of course the painted pebble makes a super paperweight and might be good for a present for parents, grandparents or teachers (although you would need to be careful not to damage the wing...)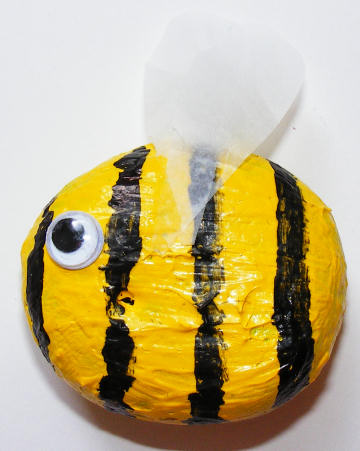 You will need:
A large smooth pebble
Yellow and black acrylic paint
Wiggle eyes
White tissue paper (a dryer sheet might be a little longer lasting)
Instructions:
Paint your pebble yellow and leave to dry.
Paint thin black stripes across the body, using our photos as a guide.
Stick on two tissue paper wings and a wiggle eye and your bumblebee is ready to fly!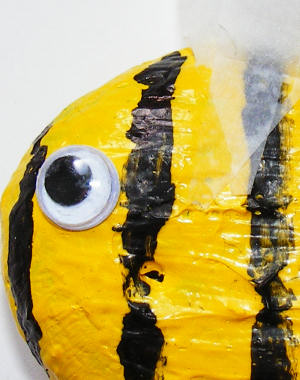 Explore Activity Village