Get the kids to make a pilgrim's hat place holder for each of your guests this Thanksgiving, and everyone will know exactly where to sit at the table!
You will need:
Paper cup
Black paint
Black card
Brown card
Yellow card
Glue
Double sided tape (optional)
Instructions:
Paint the cup black and leave to dry.
Cut a circle of black card larger than the cup. Glue the rim of the cup to the card.
Cut a strip of brown card to fit around the hat.
Cut a yellow square slightly wider than the strip of brown card. Cut two slits in the yellow square and thread the square onto the brown strip.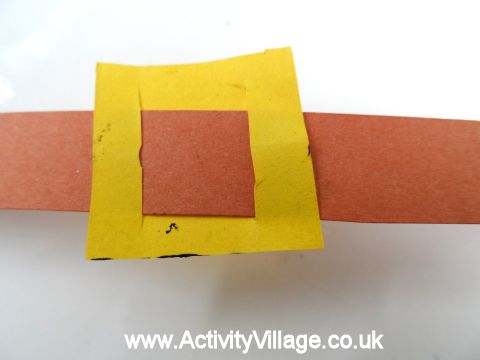 Thread the brown paper through the yellow "buckle"
Glue (or use double sided tape to stick) the band around the hat.
Cut a rectangle of card and write on the name.
Cut two small notches in the base of the cup in which to slot the name card. If the base is flat glue the name card to the front of the hat.
Explore Activity Village