Pirates
Yo ho ho, me hearties! Come and explore our new pirate topic, full of all sorts of fun activities for the kids including a huge collection of pirate colouring pages for all ages, posters, party printables, learn to draw tutorials, story paper and much, much more! Click the links below to find out what we have here at Activity Village - and check back again soon because we are still building this topic and will be adding more exciting printables over the next couple of weeks.
More to Explore
Pirates and parrots have always gone well together ... so why not have a look at our parrot activities, too?

Parrots

Pirate Videos to Enjoy
We've had such fun collecting together these pirate videos for you - and there are some really good ones here! Please remember that children shouldn't browse video sharing sites unsupervised, and that Activity Village is not responsible for any of the video content, which was checked at the time of adding here.
Sing along to this karaoke version of A Pirate's Life for Me
We are the Pirates! A fun song for younger children.
Can you Talk Like a Pirate? I can, now that I've learned this song!
I love this one! The story (song) of Blackbeard, Bluebeard and Redbeard. Wonderful, clever lyrics that will appeal to the adults, too.
Practice your pirate laugh with this fun Pirate Song!
Learn a fun dance with this video - So You Want to be a Pirate
Here's one for the littlest ones. "If You Want to be a Pirate ..."
Skullabones Island - Story time
Penguins Make Bad Pirates - Story time
My Granny is a Pirate - Story time

You May Also Enjoy ...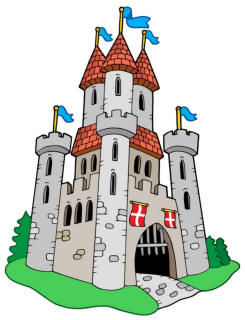 Castles