Planners
Our printable planners and planning sheets are designed to appeal to teachers, and parents, and kids. The more planning a child sees the adults in his life do, the more he or she is likely to plan themselves. And planning is a great skill to learn early!
We've got a variety of planning printables here at Activity Village. Our calendars for the classroom or kitchen wall have proved very popular, and we try to cover both Northern and Southern Hemisphere visitors and all sorts of celebrations too.
Packing, Christmas presents, to do lists - they are all covered here ... so click around and explore!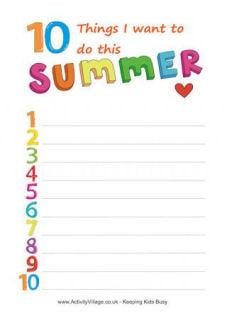 Getting kids to plan can be tricky - but our fun printables should definitely help! Plan things to...
We have a range of useful printables here which can help you keep track of all your children's...
Explore Activity Village