Here's a craft idea for fans of hedgehogs! Children will enjoy pushing the hedgehog's spines into the body...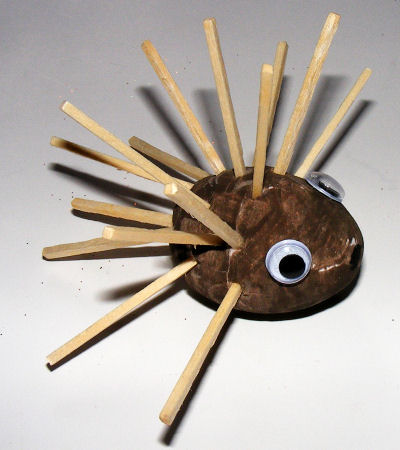 You will need:
A polystyrene egg
Brown paint (red and green mixed)
Un-tipped matchsticks (for the craft shop; alternatively, an adult could cut off the ends of ordinary matchsticks)
Wiggle eyes
Instructions:
Paint the egg brown and leave to dry.
Using a knitting needle, or other relatively sharp tool, make holes in the egg where you want the spikes to go. Young children will need an adult to do this for them.
Push the matchsticks into the egg to make the spikes. Stick on two wiggle eyes.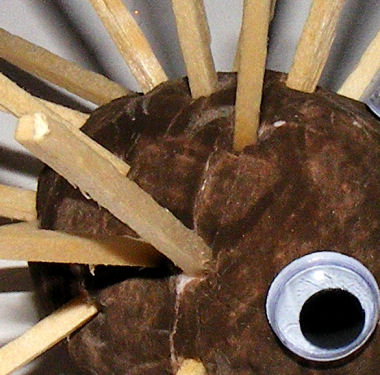 Explore Activity Village