Make a bundle of our tissue paper poppies and turn them into this lovely poppy wreath, perfect for Remembrance Day.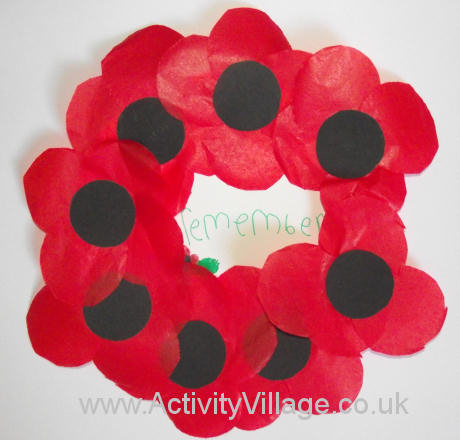 You will need:
Paper plate
Colouring pens
Glue
About 8 tissue paper poppies
Instructions:
Decorate the centre of the plate with a message of remembrance or thanks.
Glue the poppies around the edge of the plate.
Explore Activity Village