Puffy paint is always a fun activity, especially when you mix it up yourself! And a heart is a simple shape for all children to manage. Of course you can use this technique to make all sorts of paintings...
You will need:
A blank greetings card
Flour
Bicarbonate of soda (baking soda)
Salt
Red food colouring
Instructions:
Mix together a cup of flour, 2 tablespoons of bicarbonate of soda and a teaspoon of salt. Add the red food colouring and mix in enough water until you get a smooth paste.
Use a lolly stick or a spoon (or even your fingers) to spread the mixture onto your card in a heart shape. For younger children you could draw a heart shape on the card for them to fill in with puffy paint.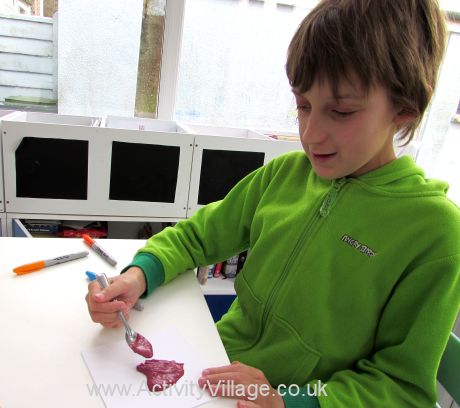 Sam "drawing" his heart with a teaspoon in puffy paint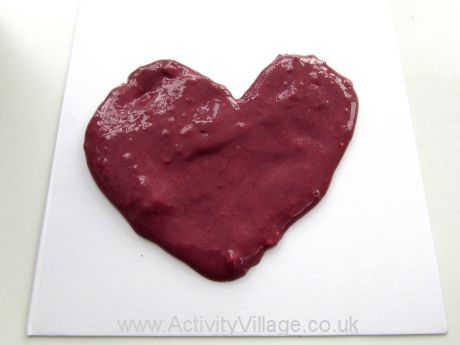 Ready for the microwave...
Microwave for 30 seconds to see the paint puff up!
Explore Activity Village