Brighten up your entrance or classroom with this cute hanging lantern in the shape of a Halloween pumpkin - and recycle a plastic milk container to do it!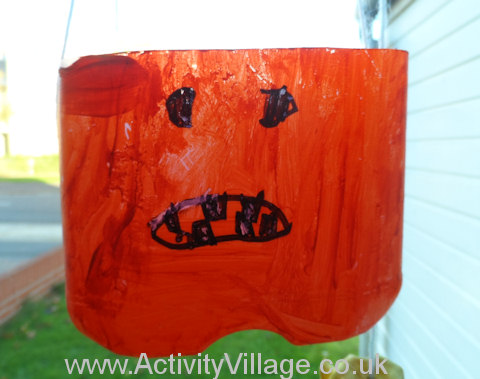 You will need:
A 4 pint plastic milk bottle
Orange acrylic paint
Black permanent marker
String
Electric tealight
Instructions:
Cut the bottom from the milk bottle. Make sure all sharp edges are removed and the bottle is clean and dry.
Paint the bottle orange.
When the paint is dry, draw on a face with the permanent marker. You might want to practice first.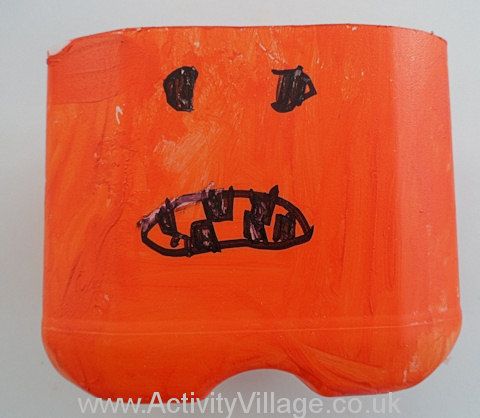 Paint dried, face on...
Make a hole in each side and thread some string through to hang the lantern.
Pop an electric tealight inside and hang your spooky lantern up to greet your visitors!