Cheer up your reading book with all the colours of the rainbow. Who could resist a bookmark made from so many pretty ribbons? Our rainbow bookmark craft would make a good gift for the kids to make for mums and grannies, too.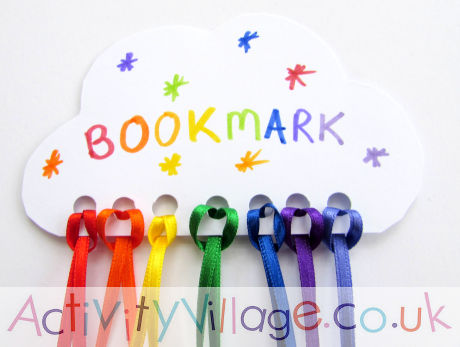 You will need:
White card
Ribbons in the colours of the rainbow
Colouring pens
Hole punch
Instructions:
Cut a cloud shape (with a flat bottom to the cloud) from card.
Punch 7 holes along the bottom of the cloud.
Decorate the cloud with the pens.
Cut lengths of each colour of ribbon and fold in half to make a loop.
Thread the ends of the ribbon through a hole in the card and then back through the loop in the ribbon to hold in place.
Repeat until you have ribbon for each colour of the rainbow.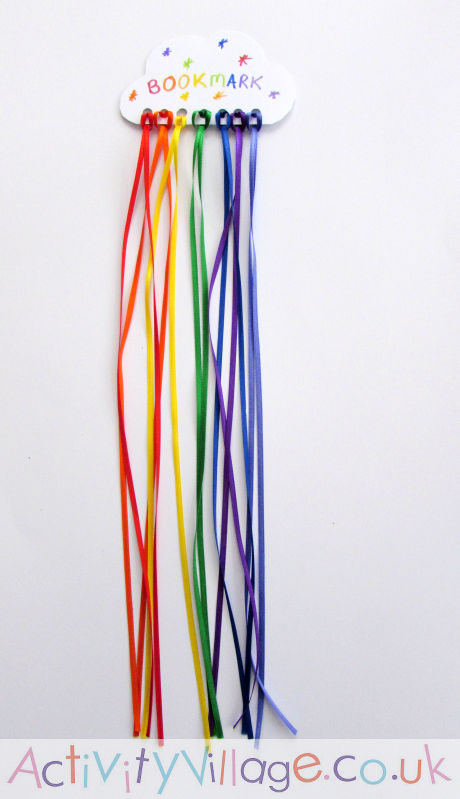 Explore Activity Village