Chinese paper cuts are an ancient craft and tradition - and here at Activity Village is a tradition that we do one every year for Chinese New Year. Scroll down to find instructions and a template to produce 2 variations of this rat paper cut.
I'm not going to lie - patience is needed for this one - as well as a small pair of scissors! That makes this craft most suitable for older children who are prepared to work at it for a while. I've done two versions for you to choose from: a simpler version and a more complex version, with extra embellishments. And you don't have to stop where I did if you want to add even more detail!
I started by printing out the template below onto 2 pieces of red paper. The first - the darker red - is more like construction paper and a little thicker. The second - the lighter red - is standard printer paper.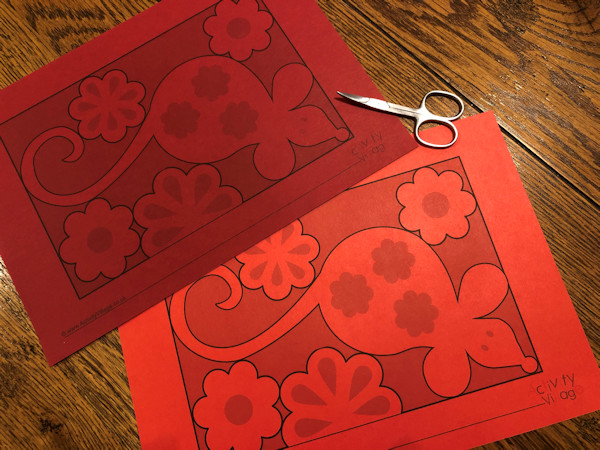 Our rat paper cut template printed out onto 2 different types of red paper
Of course there is no need to use red paper. I just chose it because it is a traditional colour.
You will see that parts of the template are shaded. These are the areas that we need to cut out - making sure that there is always a small join between the various parts of the design and the "frame" - the solid box around the design.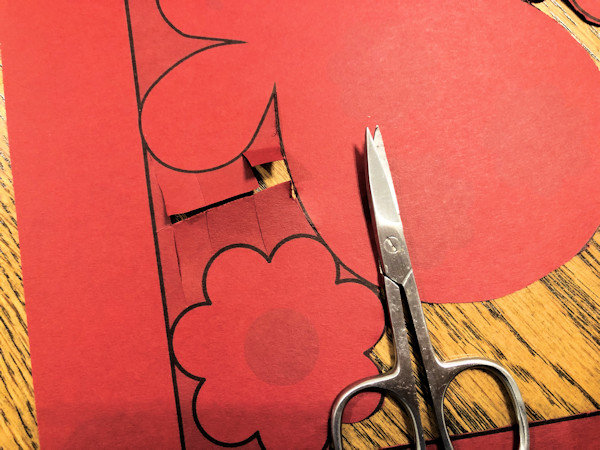 Snipping out the shaded parts of the template
Getting into some parts of the design is quite tricky! I found it easiest to make lots of small little cuts and then cut each one away separately. You need to be very careful not to cut too closely around the "joining" bits too - although in the worst case a tiny piece of sticky tape could come to the rescue on the back of the paper cut and no-one would be the wiser!

Two finished rat paper cuts
You can see the difference in colour and texture of the papers in this photo! For the darker red, I kept the design simple by ignoring the embellishments on the flowers and the rat's back. It still looks very effective against a piece of white card in a frame: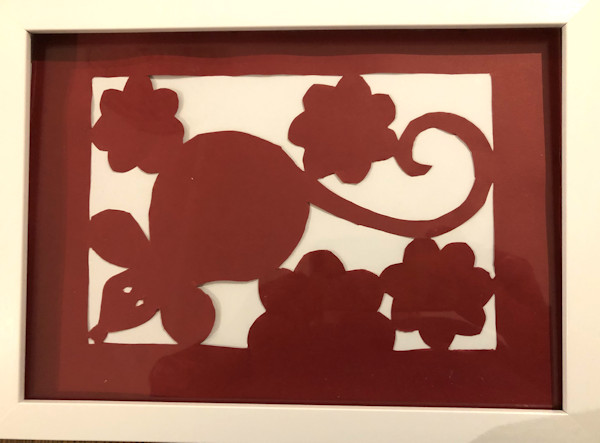 Finished paper cut using construction paper
And here's the second rat paper cut, which is my favourite: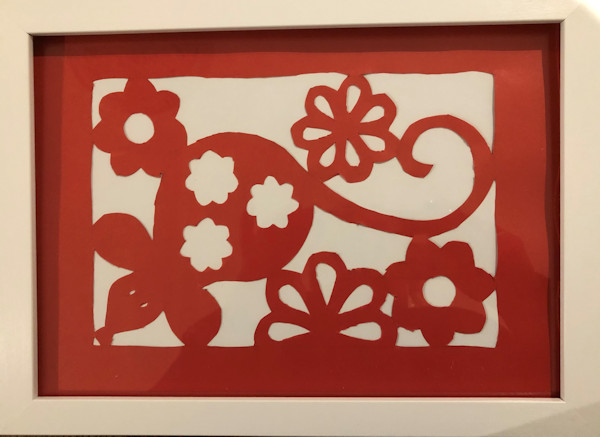 The extra details give the paper cut picture a slightly lacier effect. It looks lovely in the frame but would also look stunning in the window - which is, I believe, how traditional Chinese paper cuts were originally displayed.
Why not have a go yourself and put up a paper cut or two to welcome in the Year of the Rat! Find the template below.