This New Year's resolution wreath is a super way to capture a moment in time! Encourage them to write down their resolutions on handprints and you will not only have a snapshot of what was important to them at this age, but a record of the size of their hand, too ... precious!
Sam's New Year's Resolutions wreath
You will need:
Brightly coloured card
White card
Pens
To make:
Cut out a circle of white card and write upon it 'My Resolutions by...'.
Draw around your hand on bright card. Cut out the hand. Repeat until you have 6 or 7 hands.
Write a resolution on the palm of each hand.
Glue the fingers of the hands together to form a circle.
Finish by gluing the white card circle in the middle of the wreath, and displaying. What a great way to help you stick to your New Year's Resolutions this year!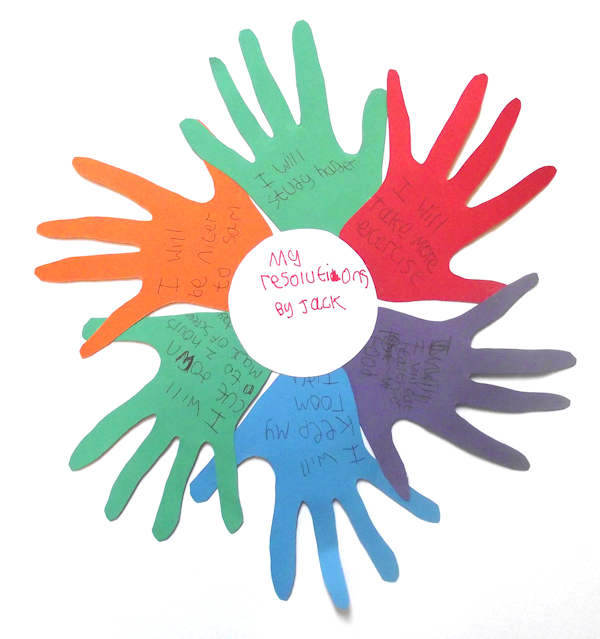 Jack's resolutions wreath
Explore Activity Village